Pay packet of highest paid Shepherd Robson staffer breaks £1m barrier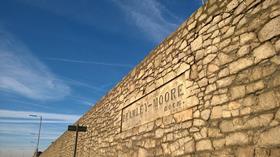 Turnover and profit at Sheppard Robson were both up last year, as the highest-paid employee took home more than £1m.
Revenue was up £1m to £27.6m while pre-tax profits climbed a third to just over £7m in the year to March 2017.
Sheppard Robson, which is working on plans to design a new ground at Bramley Moore Dock (pictured) for Premier League side Everton FC alongside lead architect, US practice Meis Architects, and is also on the winning team for the £250m London Centre for Music planned for the Museum of London site next to the Barbican, has offices in London, Glasgow and Manchester.
The WA Top 100 firm is an LLP with the pay packet of the highest paid employee, who is not named, shooting up from £803,000 to close to £1.1m.