Mace boss Mark Reynolds and Highways England's Chris Taylor are both part of the taskforce
The government has announced funding for a series of rail projects and set up a taskforce to avoid potential delays to infrastructure schemes.
Known as the acceleration unit, the team of specialists will join the department for transport to speed up work on key road and rail projects.
Today's announcements by transport secretary Grant Shapps follow the launch of Project Speed by the government in June. This was a taskforce led by the chancellor Rishi Sunak to drive progress on public investment projects.
Darren Shirley, chief executive of lobbying group Campaign For Better Transport, will head up the team, which will also include Mace chief executive Mark Reynolds and Highways England's director of complex infrastructure projects Chris Taylor, who oversaw the £1.5bn road improvement scheme on the A14 in Cambridgeshire.
A spokesman for the department of transport said the team would include three more senior people with backgrounds in infrastructure, and a more junior role to work across the team. These roles will be filled by a mixture of appointments and secondments to bring "diversity of expertise and background".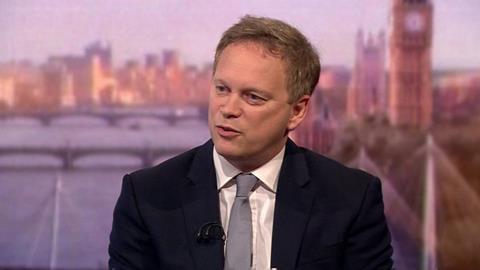 Shapps said that the acceleration unit would help businesses to get back on their feet after the covid-19 pandemic.
But Darrell Matthews, director of membership and business engagement at the Association for Consultancy and Engineering, warned the government to be wary of mistaking haste for speed in its efforts to drive the economic recovery.
He added: "It's not just any project, but the right kinds of programmes and investment that are needed if we are to deliver a renewed transportation system which is sustainable in every sense of the word."
Today's funding announcements included £343m for rail schemes in Wales. Others included were:
£1.1m for Network Rail to develop short-term plans to relieve overcrowding at Liverpool Street station in London.
Funding to complete the £6.4m scheme to build a second footbridge serving all four platforms at St Albans City station in Hertfordshire, easing congestion and addressing safety issues. Work is due to start early next year and be completed by January 2022
£4m to develop the design phase for gauge enhancement and track improvements for freight trains on Great Western, Midland Main Lines and at Darlington to allow longer intermodal freight trains to operate from Teesport to Yorkshire. The Darlington scheme is due to be delivered by October this year.
£9.74m for signalling and infrastructure enhancements delivered on the Wessex route at Twickenham, Bracknell and Virginia Water as part of the Feltham and Wokingham signalling renewal programme. This work is due to start from Easter 2021.