Cast and Bryden Wood told to report on findings this autumn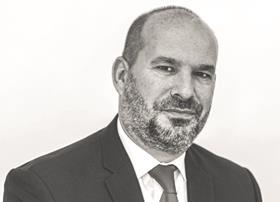 A £150,000 research project headed by Cast's Mark Farmer tasked with coming up with a blueprint of standardised products that can be used to build homes more quickly has been approved by the capital's mayor.
Sadiq Khan told the London Assembly's planning committee chair Nicky Gavron that he had agreed to stump up £50,000 for the initiative which is due to report this autumn.
The mayor is hoping the work will lead to the establishment of a framework of suppliers capable of building precision manufactured homes in the future and help speed up production to tackle London's housing shortage.
He told Gavron: "My officers have recently approved funding for a project to promote greater standardisation of precision manufactured homes, in line with the committee's recommendation to produce a manufactured housing design code for London.
"By giving developers and housing associations the information they need to identify and order standardised pre-manufactured components, this will help to aggregate demand for precision manufactured homes."
As well as Cast, the consultant headed by Modernise or Die author Farmer (pictured), the team also includes consultant Bryden Wood which has been working with Laing O'Rourke on tunnel linings manufactured off-site for Crossrail's stations at Tottenham Court Road and Liverpool Street.
The project is aiming to identify the greatest opportunities for standardisation of components across a number of different housing types.
The team will then look to develop a set of design principles for precision manufactured components based on the findings of the research, before creating tools and designs to show the principles can be applied in practice.
The cost of the project is £147,500, with the non-GLA funding coming from industry partners.
While GLA contracts worth between £10,000 and £150,000 are usually required to be competitively tendered, its assistant director for housing Jamie Ratcliff signed off on an exemption that saw the work go directly to Cast.
This was done under a clause in the GLA's Contracts and Funding Code which says an exemption can be made where there is a complete absence of competition or where the contractor has a previous involvement in a specific project.