Review into state of the architecture profession to be published at the end of the month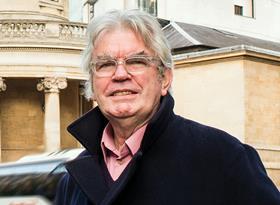 The Farrell Review into the state of the architecture profession will have more than 50 recommendations when it is published at the end of the month.
Terry Farrell's report has been with architecture minister Ed Vaizey for the past month and is being looked at by a number of government departments ahead of its launch on March 31.
An official launch of the report will be made a few days later at the NLA on Store Street on April 3 with Farrell and Vaizey also being joined by the 11 report panel members which include architects Sunand Prasad, Alison Brooks and Jim Eyre, writer Alain de Botton and designer Thomas Heatherwick.
Report project leader Max Farrell said the review would come in two parts – a list of its recommendations and a bigger document detailing how the recommendations were made. It is expected to feature around 60 recommendations.
Farrell said the team was still speaking to the Department for Culture, Media & Sport, which includes the architecture brief, as well as other departments including Local Government and Communities and the Department for Education.
"We've had some good positive dialogue with them," Farrell said. "But it is an independent review, it's always been set out in that spirit."
Farrell declined to spell out what the recommendations will be but RIBA president Stephen Hodder said the most important will be to increase industry clout within Whitehall.
"The one thing this has to do is to raise the profile and importance of architecture on the political agenda," he said. "It's not high enough with this government and it has got to be higher."
The report is the first government report into the industry since Richard Rogers was asked to chair the Urban Task Force back in 1998. At the time Vaizey announced he had asked Farrell to head up the review, he said: "I hope we can use the review to show how good design and high quality stands the test of time and in my view saves money in the long term."
Among the areas Farrell has been asked to look at are the government's role in promoting design quality and the economic benefits of architecture.
Farrell said that it will be launching a website alongside the report so users can share ideas and check off progress against the report's recommendations. "It's aimed at everyone, particularly the public. It's about seeing how we bring about positive change."