The CECA has hit out at proposals from the Migration Advisory Committee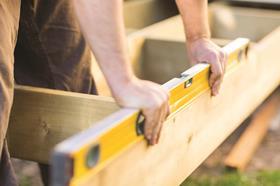 The Civil Engineering Contractors Association (CECA) has warned that the introduction of an Immigration Skills Charge for employers would "penalise" companies in the industry.
The charge has been recommended by the government's Migration Advisory Committee (MAC) in a report out today.
It has suggested an upfront charge of £1,000 per year for each Tier 2 non-EU migrant employed by companies in the UK, to act as a skills levy, which could provide £250m for skills funding annually and which the MAC said would "have a significant impact on employer behaviour".
The MAC has also proposed, as part of its recommendations, increasing the existing minimum salary threshold for all Tier 2 migrants from £20,800 to £30,000 and tightening the Intra-Company transfer route to prioritise highly specialist staff.
Professor Sir David Metcalf CBE, chair of the MAC, said: "Skilled migrant workers make important contributions to boosting productivity and public finances, but this should be balanced against their potential impact on the welfare of existing UK residents.
"Raising the cost of employing skilled migrants via higher pay thresholds, and the introduction of an Immigration Skills Charge, should lead to a greater investment in UK employees and reduce the use of migrant labour."
However, Alasdair Reisner, chief executive of the Civil Engineering Contractors Association, said the association's members are keen to use UK talent where possible, but hindering firms' abilities to import skilled workers from abroad where necessary was "self-defeating".
He added that it could instead "act as a drag on the ability of companies to hire the best people for the job".
The government commissioned the MAC to look at whether it has been too easy for businesses to recruit from abroad and what more could be done to reduce the levels of work migration from outside the EU.
A Home Office spokesman said it was "considering" the findings.