Boris Johnson issues warning after coronavirus death toll climbs to 55
Contractors including Laing O'Rourke, Vinci and Bam have begun telling office-based staff they can work from home to curb coronavirus after Boris Johnson this afternoon said people should work from home wherever possible.
The prime minister said people should avoid offices, pubs and travelling, adding: "Now is the time for everyone to stop non-essential contact with others and to stop all unnecessary travel. We need people to start working from home where they possibly can."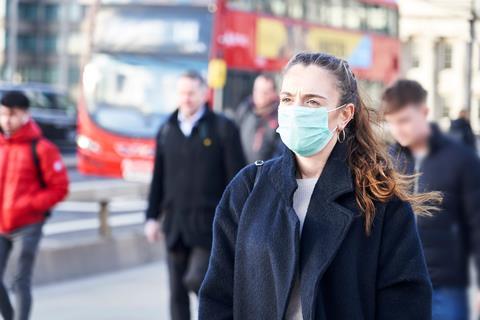 A Laing O'Rourke spokesperson said office staff had been given the option to work from home since earlier today but added no offices or sites had actually shut.
Staff at Vinci's head office in Watford are understood to have already been told to work from home and were issued with advice about pandemics earlier this month.
Speaking before the prime minister's announcement, a Bam spokesperson said: "Staff are not currently required to work from home. However, we have conducted tests so that our people and systems are ready should this be enacted. We have recommended that staff consider working from home where they can do so or wish to do so."
He added the firm had drawn up policies to mitigate the impact of the virus spreading at its sites which include a scheme to build the new UK headquarters of US tech giant Facebook in London's King's Cross.
He said: "We are also examining measures that sites can take to remain safe and operational in these challenging times. Our approach is to investigate the specific risks for each project, working closely with clients and our supply chain to identify and validate potential solutions.
"Staff who work on site have been asked not to work in offices; and vice versa, subject to essential business need."
In a statement, consultant RLB said: "We are encouraging staff to work remotely at this time and have activated our remote working management plan to oversee the ongoing delivery of our services to our clients."
Johnson said "drastic action" was now necessary as the number of UK coronavirus cases approached "the fast growth part of the upward curve".
The measures bring the UK further into line with other European countries including France, Spain and Italy, where non-essential travel is banned and leisure outlets like cafes and cinemas are closed.
The number of deaths in UK from coronavirus hit 55 today, up from 35, with the number of cases now standing at 1,543, up from Sunday's figures of 1,372.