Baroness Berridge says it's up to industry to keep up drive to recruit more females into it
Construction firms must make sure women are not being unfairly setback in their careers post-covid, the women's minister has warned, adding that it was up to the industry to increase female numbers rather than the government regulating to do so.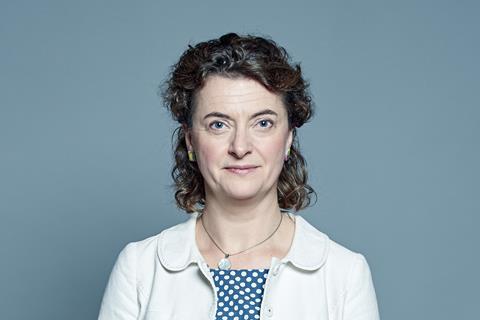 Some have warned that efforts to improve the gender balance in construction are set to be hit by the extra childcare burdens placed on women during the lockdowns of the past year, while gender pay gap data out last month showed several big employers reporting no progress or a worsening situation for women.
Speaking to Building, Baroness Berridge said: "We've all got to be aware of the potential disparity of effect because of caring responsibilities that women carry more often than men.
"Certainly, firms are going to have to work hard. And from the construction firms I've spoken to, they certainly seem prepared to do that. They've told me construction is about problem solving and they've actually had to get around some of the issues by being more flexible through covid meaning there could be a good outcome."
But the former barrister, who was appointed to the role by Boris Johnson last year, said she was not in favour of government or industry groups, like the Construction Leadership Council, regulating to increase the representation of women in the industry.
She said: "Regulatory bodies can make their own arrangements in terms of gender [but what] we are wanting [is] more action plans from firms rather than always reaching for legislation.
"You might hit the target at an initial level but then if those women are not being kept in the industry it doesn't really matter."
Instead, she said the industry needed to introduce a range of measures to attract more women into it including flexible working options, better welfare facilities on site and promoting it better to school age girls.
She added: "I think the challenge is how to better promote these roles to women and girls to make them aware of what these different jobs are and how interesting they are."