NBS survey shows just 10% of the industry believes it is ready for the government's BIM level 2 deadline on Monday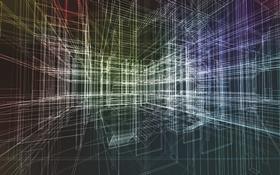 Just one in 10 believe the construction industry is ready to meet the government's BIM level 2 deadline, just days ahead of the mandate kicking in.
From this Monday (4 April) all central government construction projects must be delivered by using BIM level 2. In the NBS' annual survey of BIM take-up, shared exclusively with Building, 70% of respondents said the industry was not ready to meet the government's imminent requirement.
But the 1,000-strong survey found a small up-tick in those currently using BIM, up to 54%. This is the same level as the survey recorded two years ago after a fall to 48% last year.
The government, for its part, is set to meet the deadline, which strictly requires all departments to issue Employer Information Requirements (EIRs) for BIM on their construction projects.
A source close to government said all seven departments covered by the mandate were "on target" to issue EIRs from Monday. But the source warned: "Everyone thinks we have finished but of course we haven't - the hard work starts now."
BIM was awarded £15m of funding in the Budget last month - more than it got during the last parliament - to support the roll-out of BIM level 3 and the continued adoption of level 2 to 2021.
In the NBS survey, many respondents raised concerns about BIM - two-thirds said BIM is not sufficiently standardised, just a quarter said they trust what they hear about BIM, and almost 60% believe BIM is just for larger organisations.
Half of those that haven't taken it up think it's too expensive for them to do so, even though 55% admit they will get left behind. Of those using BIM, however, the survey found most reporting better co-ordination of construction documents, improved visualisation, cost efficiencies and better client outcomes.
Commenting on the survey, Mark Bew, chair of the government's BIM Task Group, said: "It's what I'd expect to be seeing at this point. I expect the rest of the industry to trickle over in the years to come."
Former Chartered Institute of Building president Colin Harding warned the mandate risks excluding SMEs from public work: "The worrying thing about the government mandate is it could exclude those consultants and contractors who aren't the biggest and don't have the resources to train staff."