Final version of a suite of tools to help clients maximise value expected later this year
The Construction Innovation Hub has launched the pilot of its value toolkit having signed up 20 construction firms to take part.
The pilot phase, which will run over the next six months, will involve testing the toolkit's processes and suite of tools with clients and construction professionals before the final industry-wide version is unveiled later this year.
Feedback will be used by the Hub, a £72m government-backed R&D programme, to fine-tune the toolkit so it delivers maximum benefit for as wide a range of clients as possible.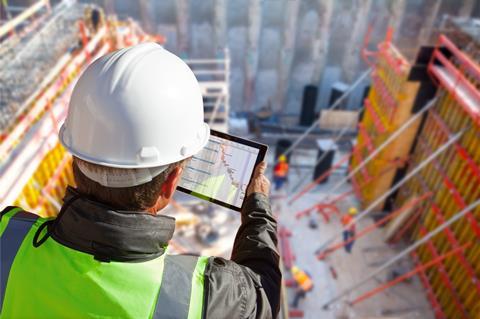 In all, 20 firms, known as early implementers, have signed up to pilot to toolkit on live projects, including Arup, Bam, Mace, Mott MacDonald and Morgan Sindall.
The aim is to improve overall sector performance by driving modern methods of construction, delivering projects with a social impact and helping to achieve net zero carbon targets.
The toolkit is designed to support teams to make better decisions starting at the business case stage and going right through to procurement, delivery and operation.
> Register now: In conversation with Ron Lang, Impact Director for Value at the Construction Innovation Hub
The toolkit is being developed by the Hub in collaboration with government and more than 200 industry bodies, including CLC, IPA, RIBA, RICS, and UKGBC.
Ron Lang, Construction Innovation Hub impact director for value, said: "A lack of consistency in how value-based decision-making is approached has led to substantial gaps between what organisations set out to achieve and what they end up delivering in the built environment sector.
"The value toolkit addresses this persistent challenge by providing an intuitive, user-friendly process and suite of tools to support organisations of all sizes to make and implement value-based decisions."
James Wimpenny, Bam's chief executive, said: "This is all about focusing the industry on delivering additional value to clients in areas such as net carbon zero, increased efficiency and continuous improvement.
"The toolkit means our clients now have the means to decide what social value they want for a hospital, a school or an office, to set and prioritise their values and to measure these objectively. The toolkit helps them procure in a way that will deliver the social value they have chosen."
Lang will be part of a webinar, hosted by Building, later today to discuss the new toolkit.
To register for the webinar, which will begin at 1pm, please click here.