Bidders have until 15 April to express interest
Firms have been put on notice for a £2.1bn construction framework to carry out work with local councils in the West Midlands.
Solihull and Sandwell councils and building consultant Acivico are looking to appoint contractors to the Constructing West Midlands 2 construction framework.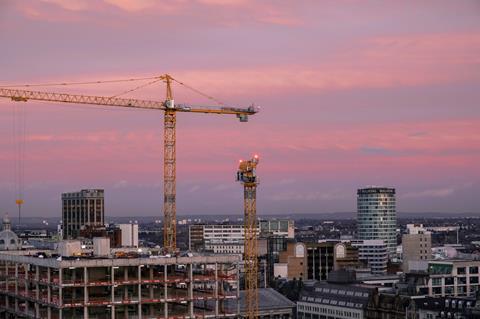 The framework will initially run for four years, with the option to extend by up to two years, and has been split into two lots.
Contractors will carry out projects including new build work, design, improvements, renovations, repairs, M&E and infrastructure works.
Lot one, worth £600m, will include eight contractors who will complete a range of projects valued between £250,000 and £5m.
The contracting authority also states that firms bidding for this lot should have an annual turnover above £10m.
Lot two, worth £1.5bn, will also appoint eight contractors who will carry out similar projects to lot one but for projects valued at £50m and over.
Contractors for this lot are expected to have an annual turnover of over £50m in order to be considered.
Bidders have until 15 April to express their interest and invitations will be sent out to the winning contractors on 4 June.
The government recently published a procurement policy notice stating that public sector tender processes will be sped up in light of the urgency linked to the coronavirus outbreak.