Dudley College's £10m Centre for Advanced Building Technologies is first scheme to use IPI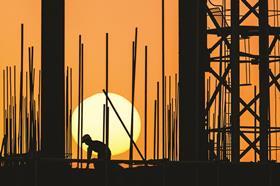 The first UK construction contract to use integrated project insurance (IPI) has been awarded to a project team including contractor Speller Metcalfe and Metz Architects.
The Centre for Advanced Building Technologies is a £10m scheme at Dudley College in the West Midlands.
It is a landmark test project being used by the government to test integrated project insurance (IPI). All the project team firms have signed up to a new alliancing contract, under which the firms are jointly liable for the project.
Other members of the project team are Pick Everard as structural engineer, Fulcro for building services design, and Derry as building services contractor.
Rudi Klein, chief executive of the Specialist Engineering Contractors group, which helped develop the contract, said the contract "abandons traditional procurement methods".
"All key packages are appointed at the outset, on the basis that those firms can deliver the client's 'success factors' for the project," he said.
"Those firms then work out the best way to achieve those, then develop the project's cost plan, which is insured by IPI."
Klein said that all companies picked for the project were made aware of the IPI plans at tender stage, and were committed to making the concept work.
The CABTech contract also features a project bank account.
The project is due for completion by the first quarter of 2017.