Pre-existing PFI agreements prompt delays for some schools amid complicated contract negotiations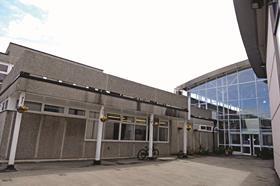 The government's flagship £2bn PFI schools programme has suffered a new blow after it emerged that some schools included in the new programme already have pre-existing PFI agreements in a place, meaning complicated contract negotiations could delay the programme further.
As Building revealed earlier this month, the government's flagship schools programme has already been hit by a series of delays, with PFI-funded schools now unlikely to come to market until the first quarter of 2013.
Some batches of the 42 schools added to the PSBP by Gove in May are expected to come to market this autumn. But these are funded by £400m in additional direct capital grant not PFI – the procurement route originally intended for use across the whole scheme.
The first of the 219 PFI schools in the PSBP are not now expected to be tendered until next year – nearly a year later than originally scheduled.
Building understands that a key reason for the delay is the failure of the government to publish its review of PFI, which has been put back to the autumn.
But it is also understood that some of the schools included in the PFI programme, are already covered by existing PFI contracts, which now need to be renegotiated.
Work through the PSBP was initially expected to be tendered in April 2012 so construction could begin in 2012 but, as Building first revealed in March, was pushed back to "late summer".
The latest development means PFI schools in the programme that already have PFI contracts in place could be much slower to come to market.
A DfE spokeswoman said: "Where schools in the PSBP already have private finance contracts in place, and any new building work would require a change to an existing contract, discussions will follow with the appropriate parties."
For a full update on the Priority Schools Programme see our education special feature here.