Firm's former head of HR tells MPs it failed to mount a "robust" investigation or offer redress to victims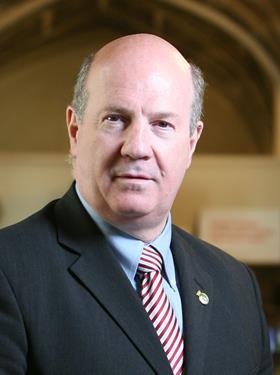 Bam Nuttall failed to mount a "robust" investigation into its involvement in blacklisting and has not offered redress or expressed regret to victims of the practice since, its former head of HR has told MPs.
The admissions came as the Scottish Affairs Committee – which is investigating blacklisting in construction – questioned Pat Swift, who served as head of HR at the civils firm from 2004 until 2012.
From 2004 until 2009, Swift, who is now retired, was also a main contact of Ian Kerr, the late boss of blacklisting firm the Consulting Association (TCA), which Bam Nuttall and other contractors paid for its services up until it was exposed and shut down in early 2009.
Committee chairman Ian Davidson asked Swift if Bam Nuttall had ever discussed expressing "genuine regrets" or offering "redress" for its TCA activities.
Swift, who said he was speaking for himself and not the firm, replied: "Not that I ever recall. We certainly – at the time we wrote back to the ICO [Information Commissioner's Office] – genuinely believed we had not affected anyone's lives."
Swift had earlier insisted that during his time as head of HR at Bam Nuttall, the firm had never turned down anyone for work on the basis of the TCA blacklist or supplied information on individuals to the TCA.
Davidson asked whether this also applied to the period prior to 2004, when Swift was appointed to the role.
Swift replied: "I don't think the [blacklisting] investigation I held in 2009 was that robust because were were asked specific questions by the ICO, particularly about the last five years. Equally we didn't have access to the records."
Davidson said: "I don't think your investigation was robust either. What the TCA was doing in its last months was illegal and you were paying money to an organisation doing something illegal. And you, as an HR professional, should have known it was illegal."
The chairman also said he had received information that Bam Nuttall had blacklisted an individual called Mickey Guyll, a safety rep on the construction of the Docklands Light Railway in London, and warned Swift that this "seems to contradict the evidence you're giving us."
Davidson also strongly criticised Bam Nuttall's apparent lack of regret and Swift's lack of action over blacklisting.
"You just seem so lazy. It seems to me that you didn't take this at all seriously," he said, a statement rejected by Swift.
Swift was appearing before the MPs last Wednesday afternoon.
After leaving his role as head of HR at Bam Nuttal, Swift took on the job of HR manager for BFK, the consortium made up of Bam Nuttall, Ferrovial and Kier building Crossrail's western tunnels section, which itself was accused by unions of involvement with blacklisting - something it vigorously denies.
Bam Nuttall is the sister company of Bam Construct with both firms part of the Royal Bam Group.
In September, contractor Sir Robert McAlpine – which is facing a High Court compensation claim over blacklisting named Bam as one of nine co-defendants.
However, neither Bam nor Bam Nuttall is part of the industry compensation scheme launched by eight major contractors the following month.
Bam Nuttall and Bam both declined to comment.