Mairi Johnson believes baseline designs for schools may result in buildings being too small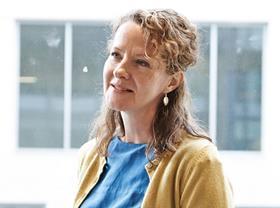 The former design chief who led the development of the government's controversial baseline designs for schools has told Building that she believes they may result in buildings which are too small.
Mairi Johnson (pictured), who spent six years at the Education Funding Agency (EFA) and its predecessor Partnerships for Schools before joining consultant Aecom in January, led work on the design guidance for the government's new generation of schools.
The baseline designs, intended as a start point for companies working on school designs, give an area of roughly 5% below previous standards for primaries and 15% for secondaries.
In an interview with Building this week, Johnson described the area as "the big flaw" in the baseline designs.
She said: "My big regret of that period is that we took the area down as much as we did. It's taken the flexibility out of the design. Even though every curriculum subject can be taught safely, the circulation is tight."
Johnson also suggested that the decision to reduce the area was implemented too quickly, being drawn from modelling work the design team were doing but "without any real testing" of the impact it would have.
Responding to Johnson's comments, Mike Green, director of capital at the EFA, said that the feedback he has had from schools built under the programme so far was "fantastic", and that he did not believe there was a problem with their size.
However, he emphasized that the EFA carries out post occupancy reviews on schools, and if there was any concern, it would be addressed.