Brick firm refuses to rule out further price hikes despite booming demand
Forterra increased its pre-tax profit by 38% in the first half of the year, after passing on cost inflation to customers with successive price rises.
The Northampton-based brick manufacturer saw its pre-tax profits grow to £37m in the six months to 30 June, compared with £27m over the same period in 2021.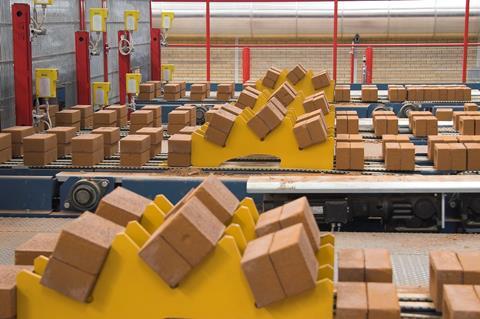 Spiralling energy and labour costs since the beginning of the year have seen the brickmaker increase prices twice – by 16% in January and again in April by 12%.
>> Also read: Forterra warns of further price hikes for bricks
>> Also read: Brickmaker upgrades forecasts on back of booming demand
The firm's chief executive, Stephen Harrison, said he could not rule out further price hikes later in the year, but said there was "nothing out of kilter with the market" about their pricing.
"If we see raw material prices, the price of labour, price of spares and repairs, price of packaging, extensive process chemicals going up, yes, we will have to move our prices," said Harrison, who is set to step down from his position next year after a decade in charge.
"I think it is too early to say we have to, but clearly it is something that we need to be mindful of and consider and make a decision later in the year," he added.
Revenue was more than £40m higher than in the first half of 2021, with £223m taken in so far this year. Harrison said he anticipated that current trading conditions would continue into the second half of the year.
The firm is now anticipating full-year results slightly ahead of previous board expectations. Deutsche Bank has revised its full-year pre-tax profit forecast for Forterra up by 2% to £69m.
According to the interim statement, the firm's new brick factory in Desford, Leicestershire, is progressing on time and on budget, with commissioning expected in late 2022.
The factory will add 20% capacity to Forterra's existing production facilities, which are currently operating at full tilt.
Forterra is slightly more than halfway to completing a £40m share buy-back programme for 2022.
Trends and prices data dashboard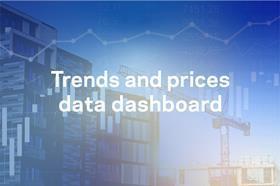 Your one-stop-shop for the all the latest price changes and trends in the building materials, energy, housing and construction labour markets.
Building's trends and prices data dashboard pulls together figures from 14 different datasets into easy-to-use line graphs, bar charts and animated visualisations.