Firm now 100% owned by practice's partners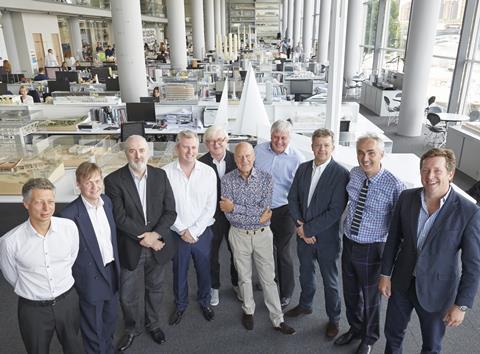 The ownership of Foster + Partners has been brought back in-house after the firm bought out the stake held by private equity firm 3i since 2007.
No figure was ever put on the deal when Foster's sold a 40% stake to 3i to help finance growth at the business – although 3i said the return on its investment was close to £150m which, it added, was 1.8 times more than its original stake meaning the amount it pumped in was at least £80 million.
At the time of the deal, turnover at Foster's was £50m which, according to its last set of published results for the year to April 2012, had jumped threefold to £159m.
Just over 20% of Foster's business was in the US and Asia back in 2007 with the two regions now accounting for more than half of its revenues.
Chairman Norman Foster said: "We have enjoyed an excellent relationship with 3i over the last seven years. They have helped us on a number of fronts including strategy, investment in research, governance, planning, accessing new markets and bringing best practice to the way we manage our business."
All partners will now be shareholders, increasing share ownership from 80 to all 140 partners, Foster added.
Foster said the business will now be led by a new partnership board comprising himself as well as acting manager partner Matthew Streets, joint heads of design Spencer de Grey and David Nelson and design directors Stefan Behling, Grant Brooker, Nigel Dancey, Gerard Evenden, Luke Fox and David Summerfield.
Earlier this year, chief executive Mouzhan Majidi left the business after the firm decided to ditch his role. A spokeswoman said the firm was looking to announce a permanent managing partner soon.
3i said it had been paid £70m in cash for its stake which, together with loan repayments and a deferred payment of £40m, took the amount it received from its investment to £148m.