CPA says growth will suffer as overwhelming majority of contractors and manufacturers report price hikes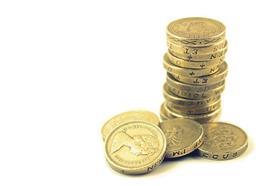 Firms across the construction industry are revising down their growth projections for 2017 against a backdrop of rising cost pressures, new research shows.
The Construction Products Association's latest trade survey shows that despite rising workloads and output over the final three months of 2016, rising costs – principally raw materials affected by the weakness of the pound – were dampening growth projections.
The research found 88% of civil engineering contractors reporting increased overall costs during the quarter.
Meanwhile 75% of main contractors, 78% of heavy-side manufacturers and 88% of light-side manufacturers reported raw materials costs over the same period.
Pessimism was underscored in the survey by a halving in the proportion of heavy-side manufacturers expressing optimism for growth in 2017, reducing from 38% in the third-quarter to 18% now.
CPA senior economist Rebecca Larkin said that while the construction industry had closed 2016 on a strong note, lower order books and enquiry levels now signalled a weaker outlook for 2017.
"Cost pressures continued to rise, particularly for imported raw materials, and compound the risks that activity will be unable to grow at current rates over the next 12 months," she said.
"The construction products manufacturing industry is responsible for directly employing 280,000 people and whilst government has a role to play in providing certainty for projects, industry will need to find ways to navigate rising costs."
The CPA said private new housing was a notable area in which main contractors' order books were reported to be lower in the final three months of 2016.
Federation of Master Builders chief executive Brian Berry said optimism seen among small construction firms during most of 2016 had now dropped off because of concerns about rising costs.
He said elements of support for the sector in yesterday's housing white paper could be a lifeline.
"The pledge from the government that it will focus on finding ways to boost smaller scale house builders is therefore timely as it's an area that is ripe for growth and could help counteract the risk of stagnation within the SME part of the construction industry," he said.