Crest Nicholson development offers first home powered by fuel cell, whilst E.ON looks to distribute system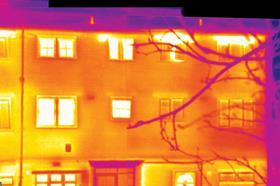 The first fuel cell powered home available on the open market has gone on sale at a Crest Nicholson development in Surrey.
The fuel cell chemically converts natural gas into electricity and heat and will meet all the heating, hot water and power needs of the four bedroom home.
The home has been designed to meet level 4 of the Code for Sustainable Homes when fitted with a conventional boiler. But Crest Nicholson said the fuel cell took the home "way over" the energy requirements of CSH level 4.
The manufacturer, Ceramic Fuel Cells is in talks with energy company E.ON to supply the system on the open market.
The firm said the unit would retail for £25,000 but buyers would recoup the cost within 10 years because the low cost of the electricity and feed in tariff repayments. It added the price would come down as sales volumes increased.