Industry figures slam Ofgem's plan to require two surveyors to sign off some retrofit work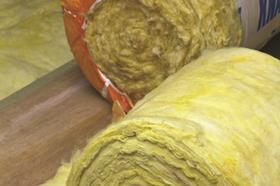 The industry has reacted angrily to proposals from energy regulator Ofgem that would increase red tape on the Green Deal's sister scheme.
Last week, Ofgem proposed changes to the way it regulates energy efficiency work under the Energy Company Obligation (ECO) - the Green Deal's partner scheme that targets low income households - which means some measures will need to be signed off by an in-house surveyor and an independent surveyor.
Under the plans, two surveyors will need to sign off work in hard-to-treat cavities where there is substantial remedial work, non-standard insulation materials or techniques, or uneven cavities.
The latest statistics from the Department of Energy and Climate Change, released last month, show hard-to-treat cavities made up over two-thirds of all cavities treated under the scheme so far. They have also accounted for 23% of the total measures installed under the scheme.
Andrew Warren, director of the Association for the Conservation of Energy (ACE), said it was "complete overkill" by the regulator.
He added: "If you have a £50m building where a developer needs to get Building Regulations approval and can do so by employing a surveyor themselves to approve it, I cannot see how, when you've got something that will cost a tiny fraction of that amount, you have to have this extra paraphernalia of another independent person surveying.
"You would think a householder had never employed an artisan off their own bat before. This is nanny state behaviour."
Steven Heath, external affairs director at Knauf Insulation, said he was "concerned" that the change would add cost to the process.
He said: "If [Ofgem] think there are issues with compliance, are there not rules within the current system that could address those issues, rather than potentially introducing more cost into a delivery process that will ultimately go on all our bills?"
An Ofgem spokesperson said: "This is an open consultation and we welcome all views."
The ECO has got off to a slow start with less than 5% of the work that needs to be done by 31 March 2014 having been completed and approved by the end of June, according to the most recent figures available from Ofgem.
The numbers showed that many measures were not being installed with proper paperwork. By the end of June, Ofgem had approved 34,032 measures but around another 30,000 had been sent back to energy suppliers with queries because information was missing. Around another 27,000 measures – mostly hard-to-treat cavity wall measures – were undergoing further checks.