Contractor issues third party proceedings against M&E and lift specialists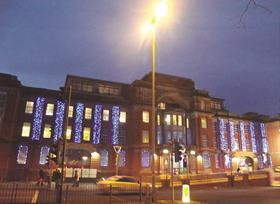 Galliford Try has drawn two of its subcontractors into a legal dispute over alleged leaks at the £80m Broadway Plaza shopping centre in Birmingham.
CIP Property, the shopping centre's owner, took legal action against Galliford Try over alleged defects at the project – which completed in 2003 – last year.
The development was built by Galliford's subsidiary Morrison Construction, a business Galliford acquired in 2006.
As part of its defence against CIP's £18m claim, Galliford Try has issued third party proceedings against mechanical and electrical specialist EIC Limited and lift specialist Kone.
In papers filed at the High Court, Galliford Try said it was seeking "damages", "indemnity" or "contribution" from the subcontractors with regards to CIP's claim.
CIP Property has claimed there are "defects" in the construction of the development and that Morrison had "failed to exercise any […] reasonable skill and care" in constructing the building, which now "suffers from ingress of water" from the external pedestrian deck area.
It argued that the plaza deck "must be removed and a new construction put in place which is water tight and prevents water entering the development".
However, in its defence Galliford Try argued that CIP bought the property in 2006 for a price "reflecting the condition of the development at that time", accordingly it argued "the claimant has suffered no loss".
It also said it had "failed" to maintain the development, particularly a secondary drainage system installed to stop the leaks.
Galliford Try and EIC declined to comment. Kone and CIP were unavailable for comment.