Company files set of results free from exceptional items
Galliford Try said its planning for materials shortages has included buying up some products a year in advance including every single brick needed for a £100m-plus housing scheme in Leeds.
The firm is carrying out work on the former Monk Bridge steelworks site in the city which will see 665 units built across five blocks.
Chief executive Bill Hocking said the firm had prepared for the shortages by buying up stock in advance, such as that needed for Monk Bridge.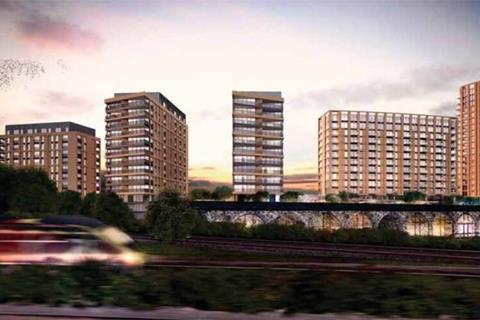 "We're buying goods and materials further ahead than we might otherwise have done," he said. "We're aware of the impact of the shortages but it's had no material impact on us so far. I don't think the shortages are getting any worse. I think we've got another six months of it being like this."
Hocking was speaking as the firm unveiled a £11.4m pre-tax profit in the year to June from the near £60m loss it posted last time.
The firm said it was the first time in several years it had not been plagued by exceptional items after previous hits included costs for two problem contracts north of the border – the Aberdeen bypass and the Queensferry Crossing.
"It's a clean set of numbers and shows we're in really good shape," Hocking added.
The firm said it has repaid the £1.5m in furlough money it received in the year, adding that it doesn't owe the government anything else such as deferred tax payments.
"[Paying the furlough money back] is the right thing to do," Hocking said as the firm announced it would be paying shareholders a 4.7p per share dividend for the year, which includes an interim dividend of 1.2p.
The firm said the impact of the covid-19 pandemic was wearing off and that productivity was back to near normal levels. Hocking added that among the lessons it had learnt was where people worked while it had saved hundreds of thousands of pounds in reduced travel and hotel bills. "The costs have gone down dramatically," he said.
Galliford Try said the next few weeks would be the test of whether labour shortages were a summer blip or a more long-term issue. "It's a problem more in London and the South-east rather than the north," Hocking added. "A lot [of workers] will be coming back from summer holidays so we'll see in the coming weeks."
The firm said it has drawn up new financial targets for the coming five years with a turnover target of £1.6bn by 2026 and 3% operating margins across its building and infrastructure divisions.
Galliford Try, which employs 2,600 staff, said margins at building were 2% during the period and 1.8% at infrastructure.
Turnover for the period was flat at £1.1bn with its order book edging up £100m to £3.3bn.