One-off costs of NMCN's water business send firm into first half loss
Galliford Try said its daily net cash did not drop below the £100m mark in the first six months of its new financial year as the firm said the strength of its balance sheet meant it was able to turn down risky jobs more easily.
Chief executive Bill Hocking said the contractor was picking and choosing which projects to work on – rather than being lumbered with onerous contracts.
Its average monthly cash balance in the six months to December 2021 was £180m with this number staying in three figures every day of the period.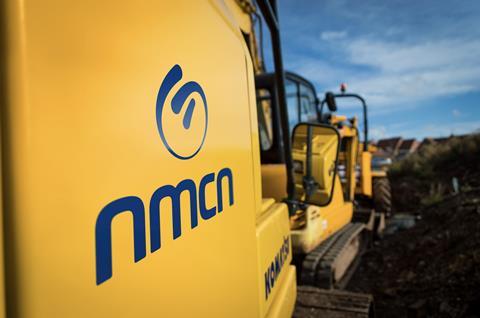 "It gives our clients confidence that we will start and finish jobs," Hocking said. "It gives the supply chain confidence they will get paid. It allows us to maintain discipline and not take on the wrong type of work."
He said the firm was turning down "quite a lot of work" either because contract terms were not right, schemes were in the wrong area of the country or it was a job the firm decided it could not do.
Galliford Try said it paid 98% of its invoices within 60 days and its average payment time was 25 days.
The firm said it racked up £9.7m of exceptional costs which sent the firm into the red, racking up a pre-tax loss of £2.6m from a £4.1m profit last time on turnover up 10% to £594m. Pre-exceptional pre-tax profit was up 73% to £7.1m.
Analysts are expecting full-year revenue to be around £1.3bn with profit around £17.5m.
The firm said it spent £6.3m on integration and restructuring costs following its decision to buy the 900-strong water division of NMCN last October which had collapsed into administration at the start of that month.
The deal, completed for £1m days after NMCN sank, will add around £120m to the firm's turnover and profits of between 2.5% and 3%.
Hocking added: "It's a really good acquisition for us, operationally and financially. We looked at other bits of NMCN but the water business was the jewel in the crown." A further £3.4m of one-off cost was spent by the firm on upgrading its IT systems.
Operating margins for the period came in at 2.2% with the firm targeting a revenue of £1.6bn and operating margin of 3% by 2026.
Hocking said the war in Ukraine will see energy prices head north, with timber – a large proportion of which is supplied by Russia – also set to see an increase in price.
He said the firm ships in timber mainly from Scandinavia and had locked down prices on the product. "We have managed issues around inflation and shortages without any material impact on the group."
He added that the firm, two-thirds of whose business is in building with the remainder in civils, was expecting brick prices to go up as well. "If we know the price is going up, we will build that into our tenders."
The firm's order book during the period was up £100m to £3.4bn.