Developer announces new details about record-breaking observation wheel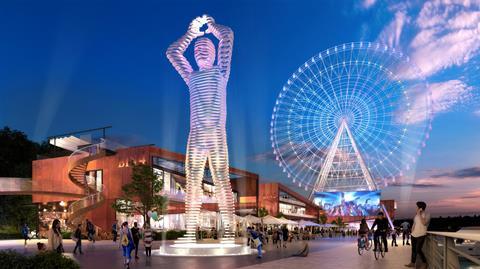 The team behind the UK's tallest observation wheel, set for construction on Newcastle quayside, have revealed more details about the project.
At 140m, the wheel will be 5m taller than the London Eye on the capital's South Bank.
Firms involved in the project include Ryder Architecture, M&E consultant Black & White Engineering, environmental consultant Golder and planning consultant Lichfields.
As well as the wheel, called The Whey Aye, Hong Kong-based developer The World Wheel Company said the scheme will include a 12m-high steel structure called The Geordie Man and a multi-purpose play and sports complex, labelled the 'Giant Sport Deck'.
If plans to be submitted to Newcastle city council later this year are approved, the wheel will be built on the site of the now-demolished Spillers Flour Mill.
World Wheel Company has set up a base in the city to manage the development.