Consultant says work boom in UK and US behind move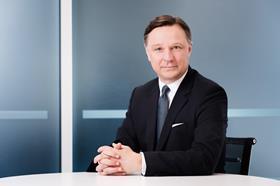 Increased amounts of work in the UK and US means Gleeds is on the hunt for more than 70 staff on both sides of the Atlantic.
The firm is working on a string of high-profile schemes in the UK including deals to revamp the Palace of Westminster and refurbish the Old Bailey along with an expansion of Pinewood Studios, where the new James Bond film is being made, and a new London office for music streaming service Spotify.
Gleeds has recently brought in 20 staff but said it has vacancies for close to 80 more including cost management and project management roles.
The firm hit the headlines earlier this year when it laid off 15 staff from its London office but chief executive Graham Harle (pictured), who took over the top role in January after spending 25 years at the firm, said it was being buoyed by recent project successes.
He added: "One of my main aims since assuming the role of CEO has been to set goals for sustained growth and expansion. Despite current uncertainty in the construction industry in the UK, Gleeds is forging forward and winning work."
In the US, where the firm has eight offices including New York, Chicago and Los Angeles, recent jobs picked up include transport and oil and gas schemes.
Gleeds employs 2,000 staff worldwide and its £200m annual turnover is split 55% in favour of the UK with the remainder coming from its global operations.