MIPIM latest: Investors are targeting opportunites across the globe as capital availability hits new highs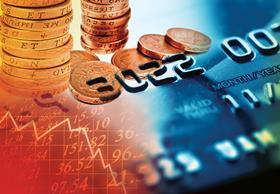 A "global wall of money" is ready to invest in property worldwide, according to a new report by estate agent Cushman & Wakefield, launched at MIPIM in Cannes.
New capital targeting commercial real estate globally grew to a record £308bn in 2015.
However, the pace of growth in capital is slowing, with only a 3% increase in growth recorded in 2015, down from 21% recorded in 2014.
The report found capital is flowing freely around the world as investors seek the best investment opportunities across international markets.
Growth in available capital was recorded across the three regions covered, with Asia Pacific leading the charge with an 8% increase to $131bn, bolstered by the closing of a number of funds during the course of 2015. Despite this increase, however, the region attracts the least capital.
Both EMEA and the Americas saw capital expand by less than 2%. Across EMEA, there is US$143bn of new capital, with the Americas still attracting the greatest amount at US$169bn.
Cushman & Wakefield's director of Capital Markets Research, Nigel Almond, said:"The weight of cross border flows continues to transform real estate markets across the globe. Most notably, more than 40% of capital targeting both Asia Pacific and EMEA is from outside their respective regions, with North American-sourced capital dominating."
Growth in available capital was recorded in all three regions with Asia Pacific seeing an 8% increase to £91bn, while both the EMEA and the Americas only saw a less than 2% growth to £100bn and £118bn respectively, the report said.
Carlo Barel di Sant'Albano, chief executive of Cushman & Wakefield's Global Capital Markets & Investor Services business, said that as global equity markets face increased uncertainty further transformation in the way capital is allocated is anticipated and investors are likely to focus on de-risking.
"With available capital at record levels, effective deployment becomes a critical concern for investors. This will benefit the large and liquid markets of the US, China, UK, Japan and Germany. We also expect the strong momentum of cross border flows to continue as investors seek to diversify across markets," he added.