Plan revealed as housing secretary says 35 housebuilders now signed up to cladding pledge
Michael Gove has announced the details of the government's £3bn levy on residential development as his department said it had now signed up 35 major housebuilders to its pledge to remediate flat blocks hit by the fire safety crisis.
The housing secretary said his new building safety levy, to use powers being brought in under the current Building Safety Bill, would raise around £3bn over the next 10 years.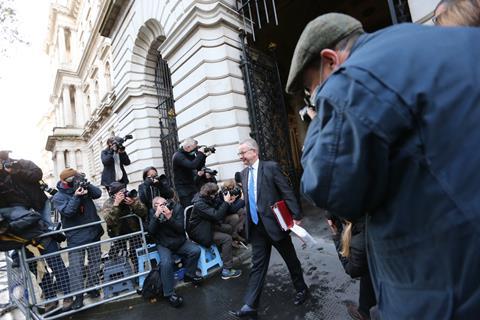 The announcement by the government comes after lengthy negotiations between the Home Builders Federation and the government culminated in the drawing up of a developer pledge, under which housebuilders would guarantee to fix problems in their own blocks going back 30 years.
The Department for Levelling Up, Housing and Communities (DLUHC) has reportedly asked 53 housebuilders to sign the pledge, with the department this morning saying that 35 had so far made the commitment, resulting in repair costs to them of at least £2bn so far.
Developers who have agreed to a pledge:
Avant
Ballymore
Barratt
Bellway
Berkeley
Bewley
Bloor
Cala
Churchill Retirement
CG Fry
Countryside
Crest Nicholson*
Croudace
Davidsons
Fairview
Gleeson
Hill Group
Jelson
Keepmoat Homes
Tilia
Lioncourt Homes
London Square
Lovell
Mactaggart & Mickel
McCarthy & Stone
Miller Homes
Morris Homes
Persimmon
Redrow
Rowland Homes
Strata
St Modwen
Taylor Wimpey
Vistry Partnership
Wainhomes
William Davis
*Signalled intent
The DLUHC said in a statement that any of the companies that remained to make the pledge would be blocked from building and selling new homes under powers also tabled in the Building Safety Bill.
The statement said that following the pledges "a new government scheme will also see industry pay to fix buildings where those responsible cannot be identified or forced to in law", which was expected to raise up to an additional estimated £3bn over 10 years.
Gove said this meant his strategy had generated £5bn of funding commitments from housebuilders.
This new levy is on top of the Residential Property Developer Tax, which the HBF also estimates will raise £3bn as tariff on profits, which has come in to force from this April.
Gove said: "Today marks a significant step towards protecting innocent leaseholders and ensuring those responsible pay to solve the crisis they helped to cause.
"I welcome the move by many of the largest developers to do the right thing.
"But this is just the beginning. We will do whatever it takes to hold industry to account, and under our new measures there will be nowhere to hide."
See also>>Gove cladding deal tracker: how much extra will each housebuilder pay?
Today's announcement finally sees the government confirm details of the pledge, which have been widely reported since first revealed by Building's sister title Housing Today nearly two weeks ago.
Under the pledge, housebuilder guarantee to fix all of their own flat blocks above 11m in height affected by fire safety problems, without recourse to the government's Building Safety Fund, going back 30 years.
The government published a list of the 35 to have so far signed the pledge which included a raft of privately held housebuilders that have so far remained silent on the issue, including Avant, Ballymore, Hill Group, Keepmoat, and London Square.
Executive chair of the HBF Stewart Baseley, speaking on BBC's Today programme said he welcomed the signing of the pledge, and expected more builders to sign up, but had concerns over the announcement of the new levy, which had been widely predicted.
The HBF has been arguing that the true cost of paying for repairs to so-called "orphan" buildings is much smaller than estimated by government, and that the burden should be spread more widely across industry.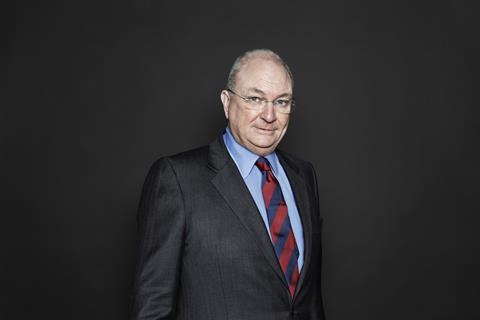 Baseley (pictured) said: "My concern about today's announcement is [..] about the levy proposal. Mr Gove would also like to see us do I think is pay for everybody else's buildings, the buildings we didn't build, the buildings built by overseas developers, by contractors or developers who are no longer around.
"I think the government should bear some of it [the costs] because I think government has been involved in this. But I think other actors who are equally involved in this - construction product manufacturers, contractors, freeholders, overseas developers [also should]. The candid truth is the government sees us as a relatively soft target because we're larger UK taxpaying companies and we would like to see Mr Gove use the same energy to go after some of the other actors."
Gove today also published a letter to the Construction Products Association in which he was fiercely critical of the product manufacturer's sector's failure to contribute to paying for repairs, contrasting it unfavourably with the homebuilding sector.
> Also read: Gove promises 'reputational consequences' for products firms after cladding talks break down
He said: "I have instructed my officials to do whatever it takes to make sure that construction product manufacturers are held to account through the powers that I am establishing in the Building Safety Bill.
"My new recovery unit will pursue firms that have failed to do the right thing, including through the courts. I will consider carefully how to use other powers at my disposal to make sure that there are significant commercial and reputational consequences for those firms that have not stepped up."