Justice secretary outlines plans to close down victorian prisons and replace them with modern facilities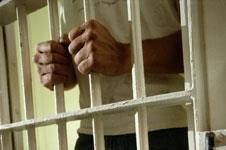 The government has announced plans which could see the closure and sell-off of dozens of outdated Cictorian prisons and see them replaced with modern 'super-prisons' as part of a major overhaul of the prison estate.
In his first major speech as justice secretary Michal Gove has outlined a plan to close down crowded victorian prisons including London's famous Pentonville to fund a new building programme.
In his speech Gove said: "I think we have to consider closing down the ageing and ineffective Victorian prisons in our major cities, reducing the crowding and ending the inefficiencies which blight the lives of everyone in them and building new prisons which embody higher standards in every way they operate. The money which could be raised from selling off inner city sites for development would be significant.
"It could be re-invested in a modern prison estate where prisoners do not have to share overcrowded accommodation but also where the dark corners that facilitate bullying, drug-taking and violence could increasingly be designed out."
The new vision outlined by Gove comes two years after a report by Policy Exchange - often billed as David Cameron's "favourite think tank" - which proposed closing up to 30 outdated prisons and using the proceeds from their sale to construct at least ten super-prisons, each costing £270m-£320m and capable of housing up to 3,000 inmates.
The idea of super prisons was mooted by the previous Labour government, which had initially planned to build three 2,500-place prisions at a cost of around £350m each, however the plans were never realised.
Gove paid special attention to Pentonville as an example of the "failure" of the victorian prison infrastructure, speaking about the prision he said: "A Victorian institution opened in 1842 which is supposed to hold 900 offenders now houses 1300.
"The Chief Inspector's team found blood-stained walls, piles of rubbish and food waste, increasing levels of violence, an absence of purposeful activity and widespread drug-taking. Not only are measures to reduce drug-taking among prisoners admitted with an addiction unsuccessful overall, nearly one in ten previously clean prisoners reported that they acquired a drug habit while in Pentonville."