Project troubled by spate of recent resignations
Michael Gove has told peers to find a home outside London while the Palace of Westminster restoration project is carried out.
The House of Lords had been working on plans to move to the Queen Elizabeth II Centre, an exhibition hall in Westminster just minutes from the grade I-listed building.
But the Levelling Up Secretary, whose department owns the freehold and the body which runs the QEII Centre, has dismissed the idea.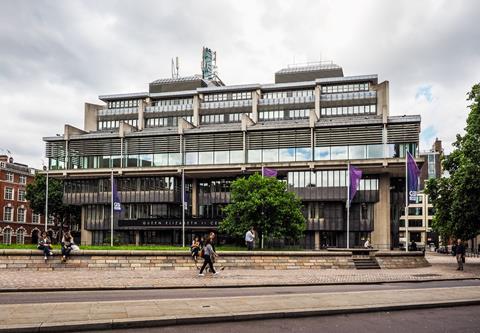 In a letter, reportedly seen by the BBC, Gove said he could not endorse plans for peers to "decamp to a temporary home a mere 200 yards from the Palace of Westminster" and suggested they look at alternatives in the north of England, the Midlands, the South West, Scotland or Wales.
Following the publication of the letter, crossbench peer Baroness Hayman told the BBC that Gove's plan was "punishment" for the Lords' challenges to government legislation in the previous session.
Any plan on moving MPs or peers out of the palaces will be subject to a final vote in parliament.
A report published in February said that if parliamentarians were not removed from the building, restoration of the site could take up to 76 years and cost £22bn.
Uncertainty on the project has led a number of senior staff to jump ship in recent months.
>>> Gutting Parliament and rebuilding from inside 'easier option' for restoration
Sarah Johnson, R&R Sponsor Body chief executive, is set to leave the project in July after the prospect of abolishing the Sponsor Body was introduced to the Houses of Parliament. The announcement of her departure was followed by the resignation of the organisation's director of communications and business case manager.
"It is highly corrosive and damaging, and the sooner that clear decisions are taken the better," John Benger, clerk of the House of Commons, told the Public Accounts Committee last week. "They are excellent people and we would have liked to retain that expertise."