Treasury brings forward the mortgage guarantee element of the Help to Buy scheme from January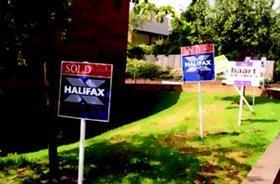 The government has ignored warnings of a new housing price bubble, and brought forward implementation of the second phase of the government's Help to Buy policy.
David Cameron used an interview on the BBC yesterday to reveal that the second phase of the policy, which will offer a government guarantee to sit behind mortgages, will be come into effect from this week, rather than in January as initially intended.
The scheme is designed to allow high loan to value mortgages and will cover all homes, not just new build.
The first phase of the scheme, launched in April, uses an equity loan to enable cheap 95% mortgages on new build homes, and has been credited with fuelling a strong recovery in the housing market.
Cameron told the BBC's Andrew Marr show the market was "recovering from a very low base" and first-time buyers needed help to get on the housing ladder.
"As prime minister I am not going to stand by while people's aspirations to get on the housing ladder are being trashed," he said.
He added: "If we don't do this it will only be people with rich parents to help them who can get on the housing ladder - that is not fair, it is not right."
The Treasury said: "To be able to offer the guarantees ahead of schedule, the government will be allowing lenders to start writing loans that will become part of the scheme once it opens in January.
"Because lenders know that they will be able to purchase a guarantee on these loans when the scheme opens in January, it means that they are able to offer high loan-to-value mortgages, much sooner."
Critics said the move was irresponsible and said the government risked creating a house price bubble.
Adam Marshall, of the British Chambers of Commerce, said: "With all the concern expressed about Help to Buy - rushing into it seems less than responsible on part of government."
Adam Challis, head of residential research at the real estate services firm Jones Lang LaSalle, told the Guardian newspaper Help to Buy should be used with increasing caution and not as a political tool.
He added: "We are increasingly concerned with stimulus-driven short-term price pressure that will exacerbate affordability issues."