Protests as transport secretary says new network will generate £44 billion for the economy
Transport Secretary Philip Hammond has launched a public consultation on the government's proposals for High Speed Rail 2. The five week consultation relates to the first phase of the project linking London to the West Midlands.
Upon completion of the £32bn project, it is envisaged journey times will be slashed by an hour between London and major cities in the north.
Controversy surrounds the project however with many groups opposed to its construction. Protest group Stop HS2 plans to light at least 40 beacons along a proposed route between Buckinghamshire and Staffordshire.
A spokesperson for the group said the beacons symbolised the "irreversible damage that HS2 will inflict on communities and countryside" and the long-term cost to the taxpayer.
Countryside conservationist group, the Campaign to Protect Rural England, labelled the consultation process as a complete train wreck. Spokesperson Ralph Smyth said: "In Britain we are stuck with something that belongs in the Victorian era: a take it or leave it consultation into a single route option, which the government has already made up its mind to favour."
Hammond said the proposed network would bring "around £44bn of net monetised benefits and support the creation of thousands of new jobs."
He added: "The government understands the concerns of those living near the proposed route. Following a series of visits I made along the proposed London-West Midlands line, we have altered around half the original route - significantly reducing the potential local environmental impacts."
The outcome of the consultation process is expected to be announced before the end of 2011.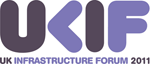 Hear more on developing High Speed rail in Britain at the one day conference UK Infrastructure Forum - Delivering Sustainable Transport on 24 March, London. Click here to find out more and to register….