Campaigners outraged at suppression of report thought to be critical of the £43bn project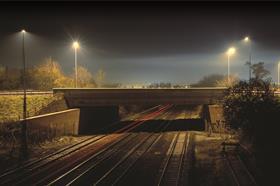 The government has suppressed an official report into HS2, which is thought to be highly critical of the £43bn scheme, using powers that have not been exercised since the Iraq war.
Transport secretary Patrick McLoughlin used the government's executive powers to stop a report on HS2 written by the Major Projects Authority (MPA) being released under Freedom of Information laws.
The report is thought to be highly critical of the £43bn project.
The Information Commissioner, which regulates the Freedom of Information legislation, ruled last year that the MPA report, which was completed in November 2011, should be made available.
But yesterday McLoughlin vetoed its release. He said his decision to veto the release of the report had "not been taken lightly".
He said: "I have taken into account the views of the Cabinet, ministers and the Information Commissioner, in considering both the balance of the public interest in disclosure and nondisclosure and whether this is an exceptional case.
"My view is that the public interest favours nondisclosure. I have also concluded that this constitutes an exceptional case and that the exercise of this power of veto is warranted."
Richard Houghton, head of public relations at campaign group HS2 Action Alliance, which is opposed to the project, said the last time such powers were used was "during the Iraq war".
He said: "We cannot work out how a MPA Project Assessment Report is not in the public interest. [HS2] will blight 500,000 homes [and] only 2% of whose owners will receive compensation and … will generate massive environmental damage.
"Plus, it will likely destabilise the economic balance between the regions and London, and has massive job loss and job creation implications."
He added that "secrecy kills governments" and that "that is something which should be carefully considered not just by the current government, but any likely future Labour-led government".