Cash-back scheme designed to boost take up of Green Deal closes with immediate effect due to "overwhelming popular demand"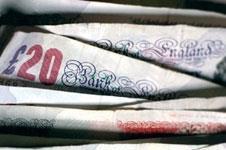 The government has closed its £120m Green Deal cash-back incentive scheme with immediate effect due to "overwhelming popular demand".
The Department of Energy and Climate Change (DECC) said this morning that due to a surge in applications over the last two days the £120m allocated budget for the Green Deal Home Improvement Fund had now been reached.
The move comes after Building revealed earlier this week that 7,925 cashback vouchers totalling £43.5m had been issued through the fund in the six weeks to 21 July, with a further 4,295 voucher applications received.
This prompted DECC to lower the amount of cashback homeowners could get for installing solid wall insulation, the most expensive measure supported by the scheme, from £6,000 to £4,000 - a move that was meant to come into effect today.
The incentive fund was designed to stimulate take-up of the Green Deal, which has struggled to gain momentum since it was launched at the beginning of 2013.
Energy minister Amber Rudd said: "The Green Deal Home Improvement Fund is a world first and in a short space of time it has proved extremely popular.
"We were always clear there was a budget which is why we encouraged people to act quickly.
"As a result, thousands more families will now benefit from Government help to have warmer homes which use less energy."
DECC said it would monitor voucher redemption rates and would consider whether to launch a further offer should funds become available.
Richard Twinn, policy and public affairs officer at the UK Green Building Council, said: "The sudden and immediate closure of this fund is another setback for the energy efficiency industry because companies have specifically geared up to market and deliver through this scheme.
"These constant changes are not helpful to industry. We now need urgent clarity as to whether government will bring forward any more money to ensure continuity of Green Deal work.
"This does demonstrate that we need long-term drivers, not short term pots of cash to avoid this continual cycle of boom and bust."
Nigel Banks, Keepmoat Group director of sustainability said the closure of the scheme was a "blow to the energy efficiency industry".
"Unfortunately, this now leaves many householders with pretty much no support from government to improve the energy efficiency of their home.
"It also will leave many smaller installers struggling to generate any business … which means jobs could be put at risk."