Trade union report argues drop in government spending on capital projects has stunted economic growth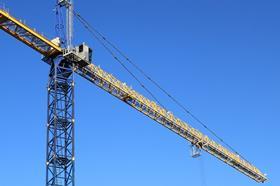 The UK economy would have grown three times faster over the last year if the government had halted the decline of the UK construction industry, the TUC said today.
According to an analysis based on research carried out for the TUC by the National Institute for Economic and Social Research (NIESR), had construction output remained the same over the past five quarters, economic growth would have increased by 1.2% instead of just 0.4%.
The study said that construction employment has fallen by 70,000 over the last year and by 89,000 since the coalition took office, an overall drop of 10%.
The main reason for this fall, it claimed, was recent cuts to publicly-funded construction projects, which account for a fifth of total construction output, according to the TUC.
The study also argued that a £30bn investment in infrastructure now would boost growth immediately and increase economic output by 0.5% a year on a permanent basis, paying for itself in the long-run.
TUC General Secretary Frances O'Grady said: "The government's failure to support our construction industry has been terrible for jobs, growth and wages.
"This research shows what happens to the economy when you cut back on vital state funding and why we need urgent investment in new affordable housing and infrastructure projects.
"Without this stimulus the construction sector will continue to struggle and slow down our recovery."
Graham Howard, president of the Northern Counties Builders Federation, said: "The government is out of touch with reality. They don't realise that if people are working in construction money comes back to the Exchequer through tax and national insurance payments.
"While it now does recognise the importance of infrastructure, it's still nigh impossible to get overdrafts that will enable new building and new employment under way. Companies have been living off their fat and now there's no fat left.
"Banks say no-one's coming forward to borrow money. But we have come forward and been rebuffed so we don't bother again. Interest charges and setting-up fees are astronomical and you can't get those charges onto the price of the job."