Framework now estimated to go live in June - over a year later than originally intended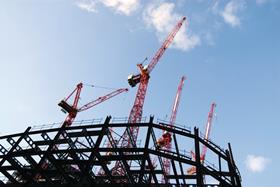 The government has yet again put back the procurement timetable for a repeatedly-delayed £750m public sector framework for consultants.
In an email to bidding consultants yesterday, the government's private sector procurement partner UK SBS said it had pushed back the scheduled contract award date for the Project Management and Full Design Team Services framework to the week commencing 23 June, two months later than its previous estimate of April.
This means the framework will go live over a year later than the government originally intended.
The framework was originally meant to go live when the previous iteration expired on 16 June 2013, but has been repeatedly delayed due to a prolonged consultation period, alterations to the framework requirements and over 400 tender clarifications in the weeks leading up to bids being submitted last month.
In the email to bidders yesterday, seen by Building, UK SBS said the latest delay was "to take into account the internal and external evaluator input required to ensure a robust evaluation process."
The four-year framework covers a raft of disciplines - including project management, architecture and engineering - and a wide array of public sector clients.
It will be reviewed after two years, with the option to extend it for a further two years on a year by year basis.
Reacting to the latest delay, one bidding consultant told Building: "It's an incredible delay for what could be just a two-year framework."
Bidders raised fears last month that the framework could be open to legal challenge due to a late extension and the volume of clarifications.
One bidding consultant said he suspected this could be a factor behind the latest delay: "I suspect they're quite nervous about potential [legal] challenge and want to cross all the 't's and dot all the 'i's."
The Cabinet Office has been contacted for comment.