UK could be hit with millions of pounds of fines after European Commission ruling on energy performance certificates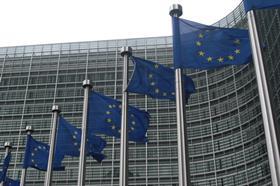 The UK government could be hit with millions of pounds in fines due to its failure to enforce European rules on the use of energy efficiency certificates for buildings.
In an initial ruling, the European Commission (EC) found the UK is not enforcing laws that require Energy Performance Certificates (EPCs) to be filed for all buildings when they are bought or sold.
The requirement to produce EPCs for buildings designed to drive the market for sustainable buildings.
The Brussels ruling, laid down last month, warned the UK government that it had to fully implement the law or else its case could be referred to the European Court of Justice, which is entitled to impose fines of millions of pounds.
The government has two months to respond to the initial ruling.
A spokesperson for the Department for Communities and Local Government (DCLG) said it was "working with [the Commission] to resolve the matter".
The government has already had to pay £5.7m to Landmark, the firm that runs the national database of EPC data, because of the low level of EPCs being completed.
In September, housing minister Mark Prisk said: "As a result of low transaction volumes, due to the economic down turn under the last administration following the financial turmoil in 2008 and 2009, and a number of enhancements to register services, the revenue from fees for entering documents onto the registers has not been sufficient to meet the full cost of operating the registers."
Andrew Warren, director of the Association for the Conservation of Energy, said the problem was the "slipshod" approach to enforcement of the law by the DCLG.
He added: "There are at least six million transactions which should have involved an energy performance certificate, but have not done so.
"But the communities department seems oblivious to reason. Perhaps a prosecution from the European Commission, followed by a stiff fine, will wake them up from their torpor?"