Threat to bar firms from public jobs will only hit those failing to pay 75% of all invoices within 60 days
The government has pulled back from insisting contractors pay 95% of all invoices within 60 days or risk being thrown off public sector jobs after admitting the target was too high.
Earlier this year the Cabinet Office said that from next month firms could be frozen out of new public sector jobs unless they hit the 95% target in their two previous six-month reporting periods.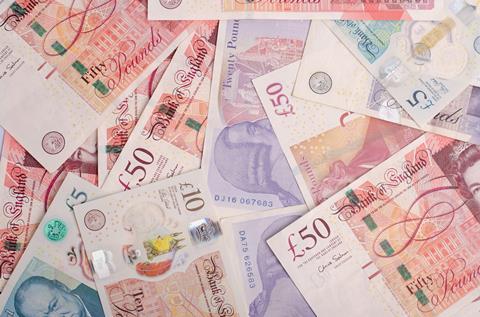 The latest figures show that just four firms were meeting the government standard for their latest reporting periods and only one of them, Willmott Dixon, also hit the target in its previous reporting period.
Now Martin Traynor, the Cabinet Office's crown representative for small business, has told Building the 95% figure has been lowered to 75%.
"The 75% figure is about reality," he said. "Inevitably moving from paying in 90 days to paying in 60 days requires a significant cash injection and can't be done overnight. So we've given some flexibility in the system."
At the end of last month, the Cabinet Office quietly revised its plans when in a guidance note it said a firm would be deemed not to be at risk of being barred from public sector work if it "has paid between 75% and 95% of all its invoices within 60 days in at least one of the previous two reporting periods".
But Traynor said contractors would only be given the 75% grace figure for the next year. "Realistically we're looking at a 12-month period [in which the 75% threshold applies]. It's a temporary measure for those willing to work with us to improve. In a year's time suppliers will have to meet the full target."
Traynor said only "undisputed" invoices will be taken into account when assessing the payment records of firms.
Howard Seymour, analyst at investment bank Numis, said firms "are now taking this really seriously and responding" but added the 95% figure was too optimistic.
"If the government had gone through with 95% [of bills paid within 60 days], including those bills in dispute, some were saying it just couldn't be tolerated as a policy, it wasn't workable," he said.
"There are so few big contractors, it is actually very unrealistic to think the government could get the work done it needs if they had all been banned."
The move to lower the threshold to 75% was criticised by Rudi Klein, chief executive of the SEC Group, who said. "Twelve months is the maximum [at 75%]. If any longer, contractors will start to feel comfortable that it isn't being enforced in the way anticipated and will just relax."
And Graham Dundas, chief financial officer at Willmott Dixon, said: "The guidance makes clear it allows for underperformance – it's not a black and white pass-fail and, until it is, I don't expect to see many peers not making the cut."
Firms currently missing the 75% target include Laing O'Rourke and John Graham while Galliford Try's building and infrastructure arms are also not hitting the figure.