Government's attitude to outsourcing led to contractor's risky public sector jobs, said Public Administration and Constitutional Affairs Committee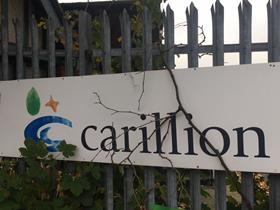 The government's attitude to public sector outsourcing is partly responsible for the collapse of Carillion, according to MPs investigating how government employs the private sector.
According to the Public Administration and Constitutional Affairs Committee's After Carillion: Public Sector Outsourcing and Contracting report, which was published today, the government had to accept some responsibility for the position Carillion found itself in.
The report said: "Our report finds that government ineffectiveness has contributed to the problems that Carillion and other companies have faced.
"The government has deliberately promoted an aggressive approach to risk transfer to the private sector - often even attempting to transfer risks that the government itself has completely failed to analyse or to understand."
The committee pointed to Carillion's £200m prisons maintenance contract, which it has been revealed it underbid by £15m a year.
The report said: "Government assumed Carillion had accurately estimated its own costs in delivering maintenance for the prison estate, even though it later transpired the accurate cost was £15m more.
"Government procurement has been driven by price while failing to appreciate differences in quality that contractors may be offering. We recommend a fundamental change of attitude by the government towards its partners - ensuring that risk transfer is realistic and that quality, an appreciation of systemic risk and economic impact as well as price drives decision making.
"The Cabinet Office should also aggregate the risk exposure from across the whole of government to large contractors like Serco and Capita, so there is a better appreciation of how much the public sector as a whole is relying on individual companies."
The committee said the government had argued Carillion's collapse was not entirely due to their UK government contracts.
The report said: "The minister [cabinet minister David Lidington] told us that Carillion's difficulties 'arose out of some construction contracts' and involved 'overseas clients'. Overall Carillion's margin on public sector work was 1.4% in 2017.
"The minister [Lidington] is correct that Carillion's business spanned the private and public sector: according to its accounts, the UK public sector accounted for 33% of its global income and 46% of its UK income in 2016. However, Carillion's business model made it very vulnerable to a few contracts becoming unprofitable and undermining the entire business."