UK government to put £10m into £51m scheme to create tidal power array in northern Scotland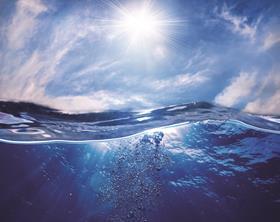 The UK government has agreed to invest £10m into a £51m project to build the world's biggest tidal power scheme in Scotland.
The Meygen project in the north of Scotland would generate enough electricity to power 175,000 homes and is also being backed the Scottish government and the Crown Estate.
Energy secretary Ed Davey said the "innovative and exciting project" would put the UK "on the map as a global leader in marine technology".
He added: "Wave and tidal power have the potential to provide more than 20% of the UK's electricity needs, and Meygen could pave the way for future projects in the Pentland Firth."
The UK has around 50% of Europe's tidal energy resource.