No business sense in firms handing out money to shareholders ahead of reimbursing taxpayer, John Morgan adds
Morgan Sindall chief executive John Morgan has again said firms should pay back furlough money before handing out dividends to shareholders.
A year ago, the contractor, which yesterday posted record interim results, became one of the first in the industry to say it would pay back the taxpayers' money it had received from the government under its Coronavirus Job Retention Scheme initiative.
Firms are not obliged to pay back the cash though it has raised awkward moral questions for those that take government money but continue to pay out dividends.
Others to follow Morgan Sindall's example have included Galliford Try and Balfour Beatty but a number including M&E contractor T Clarke, Skanska, which handed its parent £32m in dividends after claiming and keeping £4m in furlough money, and Northern Ireland firm McLaughlin & Harvey have all recently paid out to shareholders while hanging onto taxpayers' money.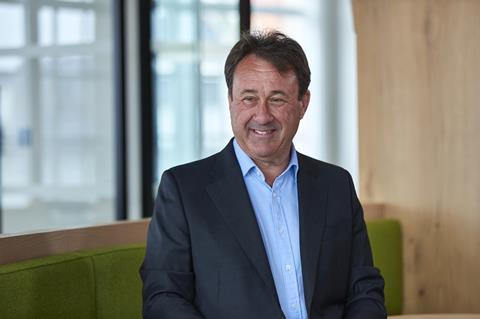 Morgan was speaking as the firm revealed that its average daily net cash position was close to £300m in the first half of the year.
"It enables us to do all the right things, such as paying back furlough money," he added.
Morgan Sindall paid the £9.5m it received in furlough money at the end of last October. "It was the right thing to do," Morgan added and repeated that others in the industry should do the same.
"We were one of the first and hopefully it encouraged others to follow suit.
"It's good business to pay it back, particularly when the government is one of [construction's] biggest customers. People want to work for a company that does the right thing. In the good times, people remember how well companies behaved in the bad times."
Yesterday, brickmaker Ibstock revealed that it had paid back £1.7m in the first half of this year for money it had received for furloughed workers who it had since made redundant.
The furlough scheme is due to finish at the end of September. According to the latest figures from HMRC, just under 130,000 people in construction were still using the initiative at the end of June.