Call from Scape's boss comes as ONS reveals 0.9% dip in construction output for Q3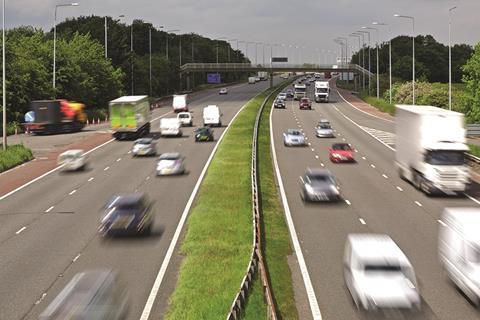 The government must do more to back UK infrastructure schemes after new figures revealed construction output fell 0.9% in the three months to September 2017.
Data from the Office for National Statistics (ONS) show construction output fell for the fifth consecutive month in the quarter-on-quarter time series in September 2017, representing the longest sustained fall in output since October 2012 and following a decline of 0.5% in Q2.
The ONS said the 0.9% fall was due to decreases in both repair and maintenance, which fell 1.4% and all new work, which was down 0.7%.
Construction output also fell month-on-month by 1.6% in Septemmber, stemming from falls of 2.1% in repair and maintenance and 1.3% in all new work.
Yet despite these recent consecutive declines, the ONS maintained a positive view on ouput.
It said this peaked in January 2017, reaching a level that was 29% higher than the lowest point of the past five years (January 2013) and despite continuing to fall in September, it remains 25.7% above this level.
Mark Robinson, Scape Group's chief executive, said while there had been a "very positive increase" in housebuilding activity, this had to be matched with new public buildings and infrastructure projects.
"In the coming months we should see more of the government's National Infrastructure Plan pipeline projects filter through, which could help to provide certainty and stability for the industry.
"However it is essential that further funding for both small and large infrastructure projects are at top of the Chancellor's agenda for the upcoming Budget, to keep momentum flowing and better connect our towns and cities," he added.
Richard Threlfall, UK head of infrastructure, building and construction at KPMG, was downbeat on the industry, calling the latest data "deeply worrying".
"Yet again the economic indicators suggest construction is the worst-performing part of the economy," he said. "Housing - still boosted to an extent by Help to Buy and also the endemic lack of supply - is about the only bright spot.
"Significantly, there were dips in activity in both private commercial and infrastructure, with these the areas of the sector most connected to wider economic sentiment and government spending. It makes it hard to suggest the data is anything other than deeply worrying."
Rebecca Larkin, Senior Economist at the Construction Products Association, said at a headline data the data shouts 'construction recession' but was encouraged by the annual comparisons – 1.1% higher than a year ago and 7.1% higher than than the third quarter in 2015.
"There is also a clear variation in performance by sector, as highlighted in the CPA's forecasts. Private housing output rose 1.8% to a record high during the quarter, with demand and confidence sustained by the Help to Buy equity loan.
"The £10bn extra funding for the policy announced last month will maintain impetus in house building, with greater certainty over affordable rent-setting also supporting building by housing associations," she added.