National Infrastructure Commission says wide-scale deployment is needed by 2030
The UK government must ensure greenhouse gas removal technologies are being widely used by 2030 in order to meet its climate change obligations, a report by the National Infrastructure Commission (NIC) has warned.
According to the report, the engineered removal and storage of carbon dioxide offers the most realistic way of mitigating the emissions expected to remain by the 2040s from sources that don't currently have a decarbonisation solution, like aviation and agriculture.
The NIC, which is chaired by Sir John Armitt, said given the scale of removals likely to be needed, these technologies would represent a whole new infrastructure sector that could reach revenues matching that of the UK's water sector by 2050.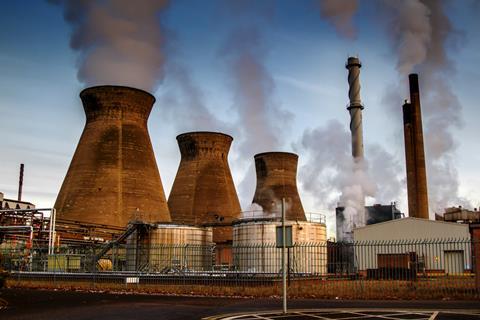 The removal technologies explored by the commission fit into two categories; extracting carbon dioxide directly out of the air; and bioenergy with carbon capture technology – processing biomass to recapture carbon dioxide absorbed as the fuel grew.
In its report, which was commissioned by government in November 2020, the NIC said the role these technologies will play means government must rapidly kick start the sector so it becomes viable by the 2030s.
The commission recommended that government should support the development of this new sector in the short term with policies that drive delivery of these technologies and create demand through obligations on polluting industries, which will over time enable a competitive market to develop.
It said robust independent regulation must also be put in place from the start to help build public and investor confidence.
The commission's analysis found that engineered removals technologies need to have capacity to remove five to 10 megatonnes of carbon dioxide no later than 2030, and between 40 and 100 megatonnes by 2050.
Armitt, said: "While engineered removals will not be everyone's favourite device in the toolkit, they are there for the hardest jobs. And in the overall project of mitigating our impact on the planet for the sake of generations to come, we need every tool we can find.
With costs ranging between £100m and £400m per megatonne of carbon dioxide removed, the market could see revenues reach £2bn a year by 2030.
The NIC said while the burden of these costs could be shared by different parts of industries required to pay for removals or in part shared with government, it acknowledged that, over the longer term, the aim should be to have polluting sectors pay for removals they need to reach carbon targets.
Download full report below