Association for Consultancy and Engineering sets out five alternative models to replace PFI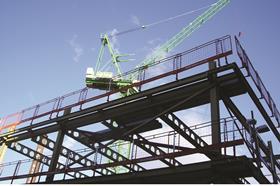 The government should adopt five new alternative models finace to replace the out of favour private finance initiative (PFI), the Association for Consultancy and Engineering (ACE) has said.
In a report published today (attached, right) the ACE proposes five new Public Private Finance Models (PPFMs) that could replace PFI for government infrastructure projects.
These look at the potential for pooling risk, project finance staggering, risk mitigation and credit enhancement, locally sourced private finance, and the use of government equity within PFI projects.
The ACE said public confidence in PFI had been undermined by a lack of transparency about whether PFI delivered value for money. It said this was demonstrated by ACE study of government PFI projects from 1996 to 2010, which found significant variations in the costs between departments but little evidence publicly available to explain how the money was spent within projects.
As revealed in Building last week, the number of PFI projects agreed in the first four months of 2012 has collapsed by 85% on the same period in 2011, after the government put the system under review in December last year.
ACE chairman Paul Hamer said: "We know that government is keen to see delivery of the National Infrastructure Plan to drive growth through the UK economy.
"However, the public needs to be convinced that government can do this in ways that secure value for money and does not expose the taxpayer to undue risk. With that in mind it is sensible to develop a range of PPFMs such that any given project can adopt the most suitable model for its needs."
The ACE said the new models would allow government departments to use alternative means of securing private finance that meet specific aims for a particular project.
Where a project is likely to generate significant additional private growth in the surrounding area, finance might be secured against the resulting increase in business rates in the area, the ACE said. Alternatively, to widen the pool of investors to more risk-averse institutions, finance for a project could be split according to different aspects of the project.
ACE chief executive Nelson Ogunshakin said: "Government faces a challenge in balancing the transfer of risk and the high cost of raising private finance against the UK's need for infrastructure.
"These models take the lessons learned from the use of PFI and provide a suite of measures that should be applied according to their suitability for individual projects."