Government plans to enforce 30 day payment terms for all parts of the supply chain on public sector contracts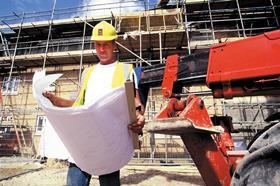 The government is planning to make all firms working on public sector jobs pay their suppliers within 30 days as part of efforts to improve cash flow in the industry.
On Saturday, the government published a consultation on its plans to improve payment conditions across all industries.
It said it would mandate that all firms working on public sector contracts would need to pay their subcontractors, all the way down the supply chain, within 30 days.
It also proposed that public sector clients should publish data of their payment performance to encourage accountability. It added that it would pilot a rating system for public bodies to allow firms to easily know which were the best payers.
However, the consultation documents said that "tackling private sector late payment is more challenging" and "previous government and EU intervention has not had the desired effect".
It added that the government was open to ways to improve payment in the private sector.
The government said the amount owed to small and medium sized businesses in late payments stood at £30.1bn in February 2013.
Business secretary Vince Cable said: "Cashflow is critical to the good functioning of daily business. If bills are not paid on time this can threaten the survival of otherwise healthy businesses."
The move to 30 day payment terms throughout public sector supply chains was supported by the Federation of Master Builders.
Chief executive Brian Berry said it was a "positive that the government is prioritising support for small businesses and not just paying lip service to their plight".
He added: "Most small construction firms would be financially ruined if they had to wait as long as 120 days for payment, which is why many do not even attempt to form part of the supply chain for public-sector contracts.
This has been one of the major barriers to increasing engagement by SMEs in public procurement, so it's great news that assertive action has now been taken."
The consultation closes on 31 January.