Infrastructure UK boss says result of government review of Private Finance Initiative should be published before summer recess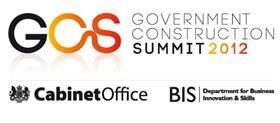 The government is set to announce its plans for a successor to the Private Finance Initiative (PFI) within weeks, the man leading the government's review of the initiative has said.
Speaking at the Government Construction Summit Geoffrey Spence, chief executive of Infrastructure UK, the Treasury's infrastructure unit, said an announcement would be made in the next few weeks and well before the autumn.
The government's review of PFI, which was launched last November, has been long-awaited by the industry, and has been widely expected to be published before the summer recess at the end of July.
But Spence sought to dampen expectation about the extent to which PFI was still needed. "We need to be careful about expectations. We have got to remember that we have had the largest successful investment in social infrastructure since the second world war already."
"We need no more district general hospitals," he said.
He added that there was still a role for PFI to play in schools, but said it was clear that the current version of PFI was "unacceptable to all parties".