Public Accounts Committee set to grill key figures on construction problems
A probe into the handling of the two hospital projects scuppered by Carillion's collapse two and a half years ago has been suspended because of coronavirus.
In January, the National Audit Office (NAO) published a report on the rescue of Carillion's PFI hospital contracts, the Midland Metropolitan Hospital in Sandwell, and the Royal Liverpool University Hospital, two years after the firm went into liquidation.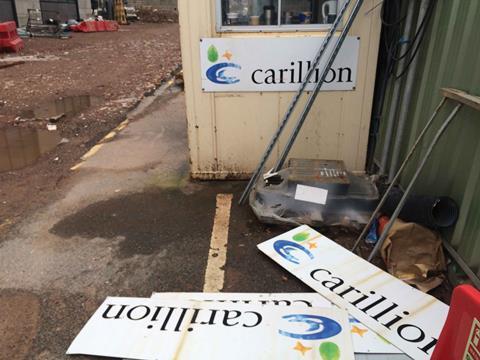 It has since been replaced by Balfour Beatty and Laing O'Rourke on the Midland Met and Royal Liverpool respectively.
Now the Public Accounts Committee (PAC) has confirmed that its own follow-up investigation has been postponed because of the coronavirus crisis.
While the NAO's report focused on the role of central government and the NHS trusts in relation to the two hospital projects before, during and after Carillion's failure, the committee had planned to question officials from the Cabinet Office and the health department on a number of issues including the construction problems on each project.
Problems Laing O'Rourke has been forced to correct have included cracked structural beams, non-compliant cladding and issues with oxygen vents in operating theatres all revealed in a review by Arup.
The PAC also planned to ask how the government and the trusts dealt with the effects of the collapse of Carillion and the impact on the schedules and costs of the two projects.
The NAO report found that the currently expected total cost to all parties of building the two hospitals has risen by 98% since the PFI contracts were first signed.