Government achieves target as Welsh Government becomes latest to sign up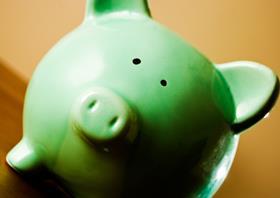 The government has achieved its 2014 target of channelling £4bn of public sector work through project bank accounts (PBAs), less than a month into the year.
The government set the target in its construction strategy three years ago. PBAs aim to eliminate late payment by paying all firms down the supply chain from a single pot.
The news came as the Welsh Government decided to trial PBAs on its 21st Century schools programme.
The decision means PBAs are now being used on major government jobs across England, Scotland, Northern Ireland and Wales.
Major public sector clients, including the Defence Infrastructure Organisation, Ministry of Justice, Highways Agency and the Environment Agency,are now using PBAs.
Rudi Klein, chief executive of the Specialist Engineering Contractors' Group and long-time campaigner for PBAs, urged the government to extend the practice further to local authorities.
Klein said: "I wrote to the prime minister last month to let him know of progress.
"After all PBAs ensure that small businesses will get paid and will not be at risk of insolvencies higher up the chain".
We are inviting the government to set new targets for PBAs.
"The time has come to promote PBAs throughout the public sector including local councils, police and fire authorities.
"It is also time to encourage utilities regulators to promote PBAs and extend coverage to include consulting as well as contracting firms."