Annual report on cost reduction plan reveals 15% fall in annual cost of building the UK's infrastructure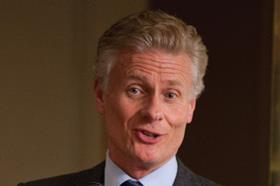 The government's has knocked over £3bn off the annual cost of building infrastructure in the UK, the latest official figures reveal.
In 2010, the government's Infrastructure Cost Review set out a series of actions it would take with industry to reduce the cost of building new infrastructure projects.
In its annual report on progress on the plan, published today, it said it had now identified £3.4bn of annual savings that had been made as part of the plan.
It said infrastructure was now 15% cheaper to build than in 2010.
Lord Deighton, commercial secretary to the Treasury, said "successive governments" had "failed to invest sufficiently in the UK's infrastructure".
He said: "By dealing with our debts and having a long term vision as set out in the National Infrastructure Plan, we can deliver the world class infrastructure the UK needs to compete.
"Delivering infrastructure investment more efficiently is vital to ensure that taxpayers and consumers get more for less."
But he said that the government could not be "complacent" about the cost of infrastructure.
He added: "As the economy recovers, we will redouble our efforts to ensure that we have the necessary skills, capacity and innovation to embed cost and efficient delivery."