Fire test in 2001 had to be extinguished after five minutes after flames reached 65ft high
The government took no action to ban ACM cladding despite being shown "catastrophic" results of a fire test on the material 16 years before the Grenfell fire.
Tuesday's hearing of the Grenfell Inquiry heard that experts had been "shocked" by the performance of the ACM cladding, the same type which was used on the refurbishment of Grenfell Tower.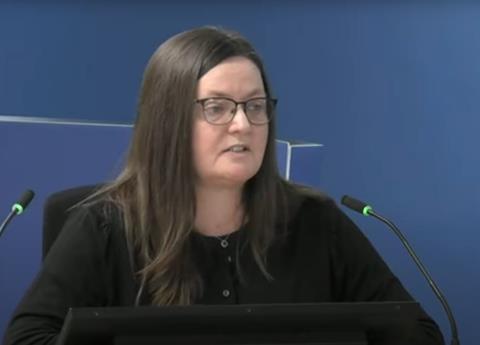 The test, commissioned by the government and carried out by the Building Research Establishment (BRE), used a mock-up of a building's external wall on a 9m high test rig and was intended to run for 30 minutes.
Within four minutes, a rapid spread of flame resulted in maximum temperatures for both the external and internal parts of the structure being reached.
The test had to be stopped at the five minute mark after flames had reached 65ft, more than twice the height of the rig.
"It was very rapid, very large fire growth," Sarah Colwell from the BRE told the inquiry.
Despite the result of the test, the material achieved the highest official standard for fire spread, Class 0.
But Colwell said she was "shocked" at the speed of the fire spread, adding that both the BRE and government officials were "all concerned at the performance of the product".
Asked by inquiry to the counsel Kate Grange QC if the test results showed that the use of ACM on high rise buildings would be a "grave risk" to occupants, Colwell replied: "I genuinely…yes, I couldn't see that ACM would be an appropriate product for use in that application."
Colwell said that the government was made aware of the outcomes of the test and "they were obviously then in a position to take the dissemination route that they would do with that".
But she said that she was not aware of officials ever alerting third parties in the construction industry about the test results. Asked if this concerned her at the time, she said: "In retrospect, yes, but at the time, I wasn't aware that they hadn't, so therefore… I'm still shocked that it is and was used.
"So, yes… with reflection, I am shocked that they didn't follow it up at that time."
But she admitted that the BRE had also not alerted third parties in the construction industry about the test because this was "not something we would do from the type of contract work we were involved with".
ACM continued to be used on hundreds of tall residential buildings for the next 16 years, with its use only stopped after the fire at Grenfell tower which claimed 72 lives in June 2017.
The inquiry continues.