Chair of cross-party inquiry blasts government for lack of urgency in dealing with the problem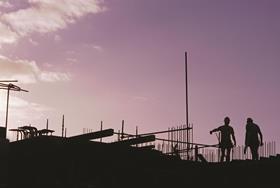 The chair of an inquiry into late payment has slammed the government for having "no sense of urgency or conviction" in its efforts to improve payment to sub-contractors in the construction industry.
Debbie Abrahams, a Labour MP and chair of the all-party inquiry into late payment, said the government had failed to understand the problem of late payment in the industry when it responded to the inquiry's report earlier this week.
Last month, the inquiry made a raft of recommendations to improve payment conditions including a statutory code of conduct; compulsory inclusion of payment data in pre-qualification questionnaires; and the introduction public sector contracts requiring payment to tier three contractors within 23 days.
This week, Abrahams received a response to the report from business minister Michael Fallon highlighting moves the government was already making to tackle the problem.
It pointed to its requirement that central government contractors pay suppliers within 30 days; ongoing work with the Institute of Credit management to improve businesses ability to manage cash flow; and moves to abolishing PQQs as evidence that it was addressing the issue.
But Abrahams was unsatisfied with the response. She said: "The government's response to the report doesn't appear to recognise that late payments reflect an unethical business culture. Nor does it respond specifically to many of the recommendations.
"The government has done nothing concrete during three and a half years in office to help SMEs in relation to late payment. Their response has no sense of urgency or conviction about it and will leave SMEs wondering if they really understand the issue at all.
"It seems that, for the government at least, it's business as usual but that's just not acceptable."
In recent months there has been increasing concern about payment practices in the industry, with subcontractors raising late payments as a key issue, and Carillion recently extending its payment terms to 120 days under a new reverse-factoring payment system.
Last month, Building revealed social housing contractor Mears was paying a third of its sub contractors on its credit card in an effort to ensure prompt payment.
Abrahams' comments were reflected by Rudi Klein, chief executive of the Specialist Engineering Contractors Group, who said the government had "pontificated on the problem for years without producing any long-lasting impact."
He added: "We don't need more codes or charters. If large firms cannot pay fairly they should become ineligible for public sector works contracts.
"Put simply payment abuse kills growth."
Steve Sutherland, chairman of glazing specialist Dortech Architectural Systems, who has refused to work for industry giant Balfour Beatty because he objects to the firm's payment practices and who gave evidence to the inquiry, said it was time for "real tangible action".
"I remain unconvinced that they [ministers] even fully understand the payment mechanisms of the industry.
"He [Fallon] has not recognised the long term damage done to a vital sector of the economy, and clearly has little intention to do anything new to address the issues raised. An opportunity missed and I imagine a great deal of SME support lost."
A spokeswoman for the Department for Business Innovation and Skills, said the government was "determined to help firms with cash flow problems".
"Work is already underway on many of the recommendations suggested in this report, including work with the construction industry.
"We are determined to lead by example. Central government requires all prime contractors to pay suppliers within 30 days and we are looking at reforms to government procurement and payment terms to make them fairer for small to medium sized businesses."