Department for Education confirms fund aimed at improving schools in local authority areas with the greatest need has been reduced to £820m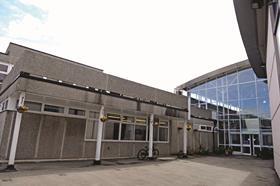 The Department for Education has sliced £162m from a pot of capital funding aimed at improving schools in local authority areas with the greatest need.
Last week, the DfE announced the outcome of the competitive bidding process for its Targeted Basic Need Programme, which was announced as a £982m programme in the Autumn Statement last November and then launched in March.
However, in announcing the results of the competitive bidding process last week, the DfE confirmed that the funding pot for the programme was now only £820m, with the remaining £162m kept back for "other schools capital priorities".
A DfE spokeswoman declined to elaborate on what the remaining funding would be used for, but added that the department "always intended" for the funding to be used for priorities other than the Targeted Basic Need Programme, which was aimed at providing additional funding for school places in areas that are most in need, with local authorities invited to bid into the pot.
The £820m is focused on creating new academies and Free Schools, as well as enabling investment to expand existing good and outstanding schools.
Schools minister David Laws said the £820m would fund 74,000 school places, across 45 new schools and 333 expanding schools that are rated as outstanding or good.
Local authorities or schools will procure contractors for the work, either through the Education Funding Agency's contractors' framework, or other frameworks, such as Scape, or independently.
The government's mainstream basic need funding was allocated to local authorities in March.
Meanwhile, it also emerged this week that the DfE has renewed its technical adviser framework for free schools.
The framework has been extended for three years and will be in place through to completion of the current free schools programme, by September 2016.
EC Harris, Gardiner & Theobald, Jacobs, Mace and Turner & Townsend will continue to provide project management and technical advisory services to the free schools programme.
They will deliver support on projects, feasibility studies and provide advice on planning, design, procurement and construction.
Full list of successful Targeted Basic Need Programme projects